Our Culture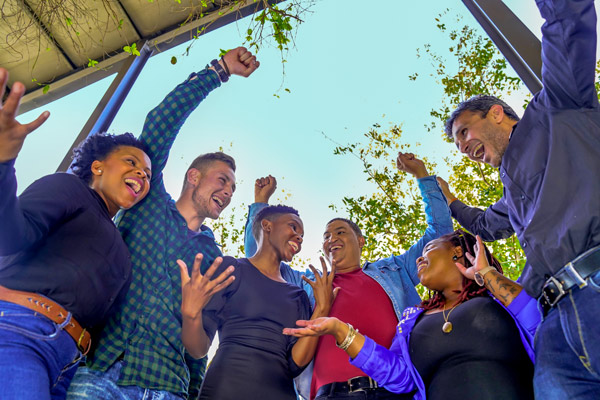 Inspired by our purpose, our culture is one of making our best life possible at work and our values empower us to make a difference in everything we do.
When an extraordinary employee achieves a common goal through meaningful work – that's making a difference.
Empowering each other to try new things and have the space to grow and learn from honest mistakes – that's making a difference.
When your company's concern for your wellbeing, effortlessly extends to that of your family and community – that's making a difference.
When solid strategies by strong leaders include career opportunities and personal growth - that's making a difference.
When comfort, collaboration and style are the drivers behind modern workplace enhancements – that's making a difference.
When fun and engagement initiatives erupt into spontaneous song and dance, and this is considered normal – that's when you're making a difference.
Capfin's culture is the soul of this remarkable business. It's what makes us celebrate our differences as we celebrate life, what makes us care for each other like family and hold each other high.
Our People
We have a wide range of career opportunities available that enable people from all walks of life to make a success of themselves. Our business is comprised of contact centre jobs which are supported by experts in technology, systems and processes, people, finance, legal and marketing. We pride ourselves for being professional and helpful, uplifting and accommodating.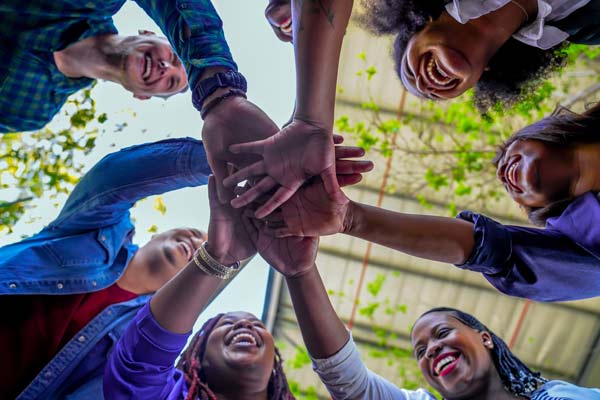 What's in it for you
Even our benefits are geared to make your best life possible at work. This is how Capfin can take care of you:
Affordable healthcare through

Medical Insurance.

Private healthcare options through

Medical Aid.

GAP cover

for additional medical reassurance.

Employee Assistance

support through our ICAS partner.

Group Risk benefits

providing death, disability and critical illness cover.

Provident fund

to help you invest in your retirement.

Funeral benefit and extended funeral benefit

to support your family when most needed.

Recognition and Reward programmes

to celebrate and acknowledge great efforts.

Referral incentive and scarce language referral

incentive.
A plethora of

growth and development opportunities.

Braai areas, chill zones

with games and free

WiFI.

Stylish

coffee lounges

and access to

great coffee

and hot drinks.
A

subsidised canteen.

Socials, fun initiatives and charity events

that let us reach out and support local communities.

Helping you look after your family

by giving you:


- Half your salary/earnings during maternity leave after 12 of months employment.

- Two days paternity leave per annum.

- Four days family responsibility leave.

Financial security

if you're no longer there to take care of your family:


- 4 x your annual risk salary, at a time your family most needs it.

- Funeral benefit.

- Education cover for your kids.
We're always looking for talented people to join us. So if you're looking for jobs in Cape Town, Capfin can help you make the ideal career move you've been dreaming of.
We might have the ideal job vacancy for you. Click here to browse our current Capfin vacancies.